FCBEscola Barcelona
The principal objective of the FCBEscola Barcelona is the training of their pupils following the footballing model of FC Barcelona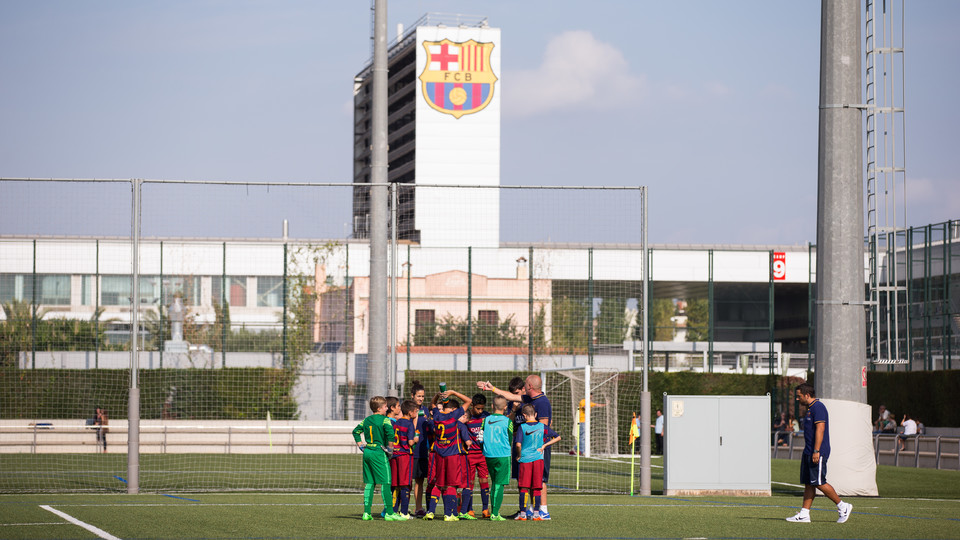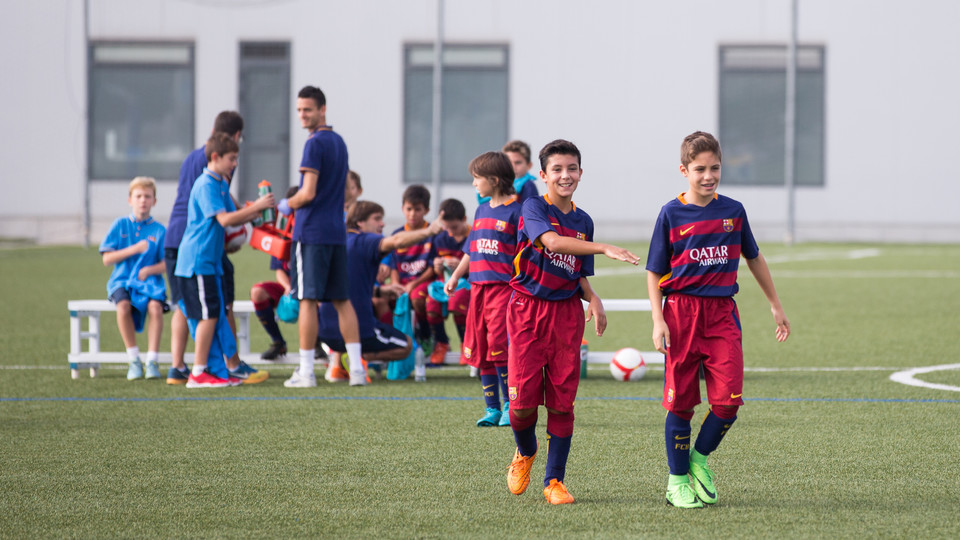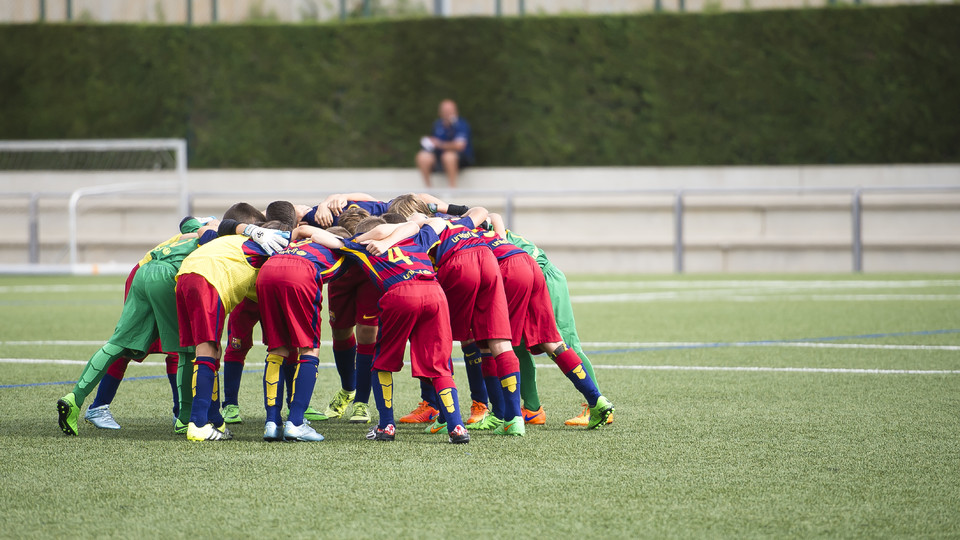 FCBEscola is the football academy that follows the FC Barcelona model aimed at boys and girls aged 6 to 12 years.
We teach the players the basic concepts of football in order for them to be able to deal successfully with sporting challenges in the future, while also teaching them the values that are so representative of FC Barcelona: tolerance, respect, solidarity, friendship, fair play, integration, effort and happiness.
The same training methods are used as by the youth teams at the Club, which consist of a series of progressive and interrelated exercises, adapted to each training level or stage.
All pupils train two days a week and play matches on Saturdays. Aside from league matches, the pupils have the chance to take part in different camps and tournaments that are organised during the course.
Organisation
The FCBEscola is based on 3 training stages according to the ages of those taking part:
Introduction (6 to 8 years)
Pre-training (8 to 10 years)
Training (10 to 12 years)
Work groups are put together with a maximum of 12 players per group so that pupils can participate more during the sessions and so the coaches can play a bigger role in their development.
Facilities
Pitches 3 and 4 (annexes to the Miniestadi)
Offices FCBEscola Miniestadi
Calendar
From 15 September to 15 June
Training
Monday and Wednesday, 6.00pm to 7.00pm or 7.00pm to 8.00pm
Tuesday and Thursday, 6.00pm to 7.00pm or 7.00pm to 8.00pm
Tryouts FCBEscola Barcelona 2017/18
The FCBEscola registration period for tryouts for next season is closed.
Matches
Saturdays between 9.00am and 3.00pm
Contact
HOURS:
Telephone: Monday to Friday, from 10am to 2pm and from 5pm to 8:30pm
In person: Monday to Friday, from 5pm to 8:30pm* with appointment only via fcbescola@fcbarcelona.cat. *Alternate times may be available
Contact: Oriol Grau
Tel: 93 496 75 92 and 669 375 338