Registration and tryouts
To earn a spot in the FCBEscola Barcelona, potential players have to undergo tryouts that take place in March and April on the fields adjacent to the Minestadi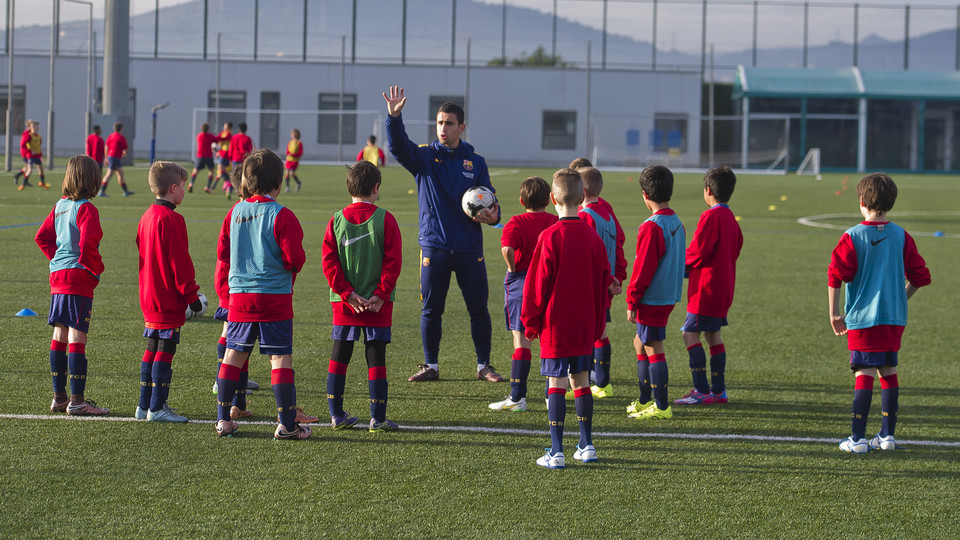 How do I sign up?
Via the Club website www.fcbescola.com on the registration form provided.
Who are the tryouts for?
For the 2017/18 season, the FCBEscola is accepting girls and boys who were born from 2006 through 2011. Applicants must be residents in Catalonia.
What do they consist of?
A training session with some of the coaches of the FCBEscola, divided into three parts:
Warm up (games)
Main part (ball possession, matches)
Cool down
There is also a special tryout for goalkeepers.
How do I know if I have passed?
All participants will be included in the FCBEscola database.
Participants who are admitted will be notified by the FCBEscola coaches.
Players who pass the first tryout will be invited to a second and definitive round to decide which players will be admitted to the FCBEscola.
Players not admitted will be placed on a waiting list until new slots become available.
Tryouts FCBEscola Barcelona 2017/18
The FCBEscola registration period for tryouts for next season is now open. Children born from 2006 to 2011 can register exclusively via the online form until 6 March, or until the registration limit has been reached.
The tryouts will take place on the fields adjacent to the Miniestadi, on Saturday, 11 March and Saturday, 25 March. There will be 4 time slots available, from 3pm to 6 pm. Field players and goalkeepers will try out separately.
Players interested in registering to attend these tryouts can find the form here.
FCBEscola Barcelona registration for tryouts