Basketball registration and trials
To form part of the FCBEscola Basketball, trials have to be undertaken in April at the Ciutat Esportiva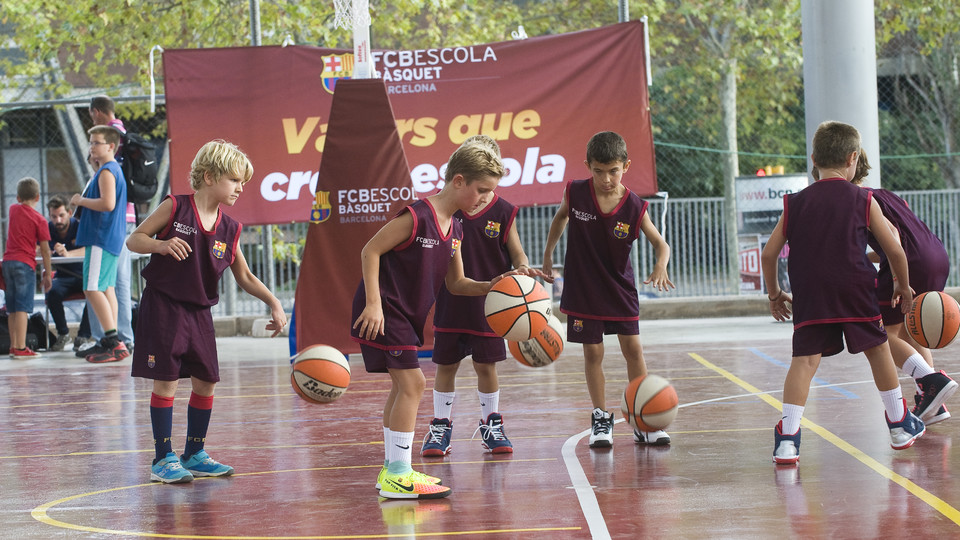 HOW DO I SIGN UP?
Registration is carried out via the website of FCBEscola via on the inscription form provided.
WHO ARE THE TRIALS MEANT FOR?
The trials are for boys and girls between the ages of 4 and 12 years. Applicants must be residents in Catalonia.
WHAT DO THEY CONSIST OF?
The trials consist of a training session with the FCBEscola coaches that is divided into three parts.
WHEN AND WHERE DO THEY TAKE PLACE?
Trials will take place in April at the Ciutat Esportiva in Sant Joan Despí. .
HOW DO I KNOW IF I HAVE PASSED?
All participants will be included in the FCBEscola database. Participants who are admitted will receive notification from the FCBEscola coaches via e-mail.

Once the first exam has been passed, a second and definitive exam will be held to decide which players will be admitted to the FCBEscola Basketball.
Those who miss out will be placed on a waiting list in case places become available during the season.