FCBEscola Clinic
FCBEscola Clinic is an experience in which the participants have the chances to train like an FC Barcelona player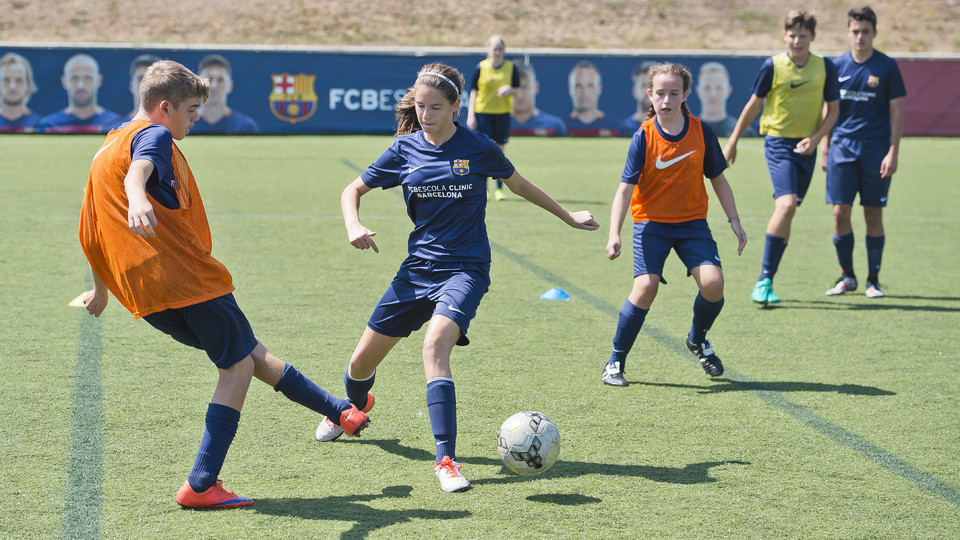 Looking for a once in a lifetime experience? FCBClinics allow you to feel like a Barça player. Enjoy the opportunity to training at FC Barcelona's facilities, in the same sport where heroes past and present have trained.
For more detailed information or if you have any questions, please contact FCBEscola Clinics via the following e-mail address: fcbclinics@fcbarcelona.cat
Why take part in an FCBClinic?
90 minutes of specific training
Training sessions taken by FCBEscola coaches, the FC Barcelona sports school
Reduced groups from 12 players (up to 120)
Open to all: teams, businesses, individuals…
Design your own clinic- Choose the number of days and sessions
Open to all ages and levels
Complete your clinic with the Camp Nou Experience, a trip to the Camp Nou and the Museum
Wear the official FCBEscola Clinics kit
Find out more about our gastronomic options
Barça Experience package: don't worry about finding hotels, transport, meals, tickets for events in Barcelona…