FCBEscola Skills Training
The objective of this work formula is to perfect and improve each player's skills and to complement training sessions held at their clubs and/or schools of origin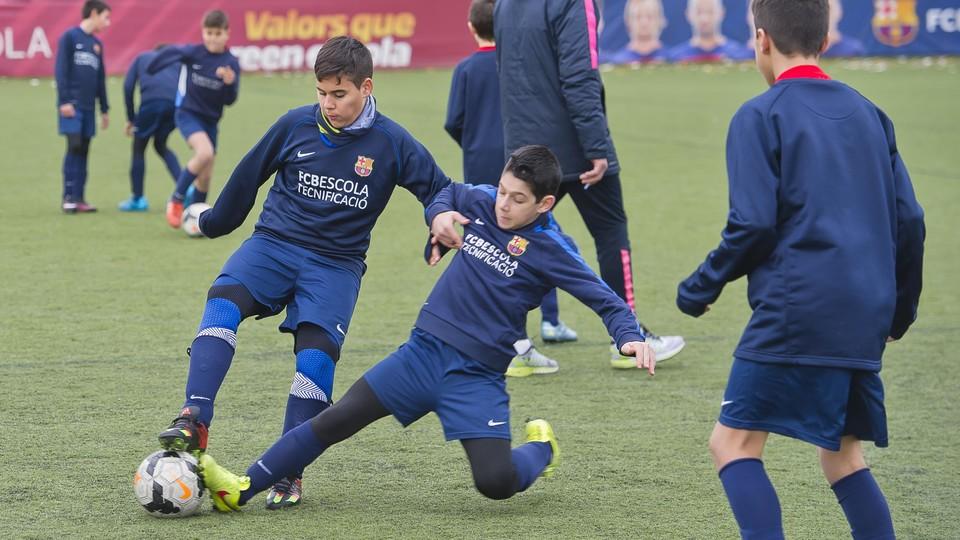 Work is done in small groups of up to 12 players or 6 goalkeepers, seeking interaction between the players and coach.
Objectives
To master basic football skills.

To understand secondary skills such as heading and shooting.
To apply the different skills to real matches depending on each situation.
To make motor patterns automatic in order to respond to certain tactical situations.
Locations
More information: fcbescola.perfeccionament@fcbarcelona.cat