FCBEscola Skills Catalonia
The skills training sessions in Catalonia take place in Vallès, Reus, L'Ampolla, Girona and Lleida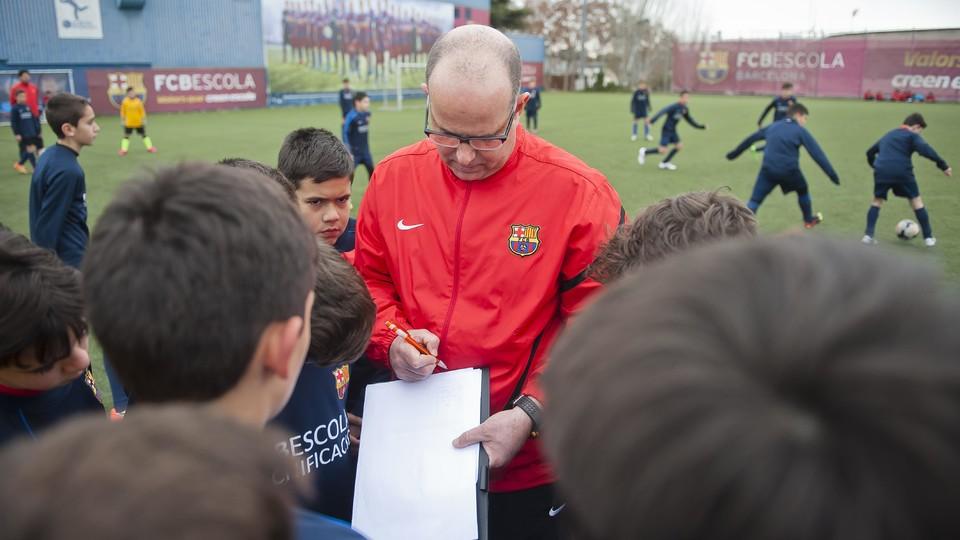 The FCBEscola Skills training programme offers a new way of specific learning for the individual with the aim of working on the player's overall development.
The objective of the exercise is to optimize the coordinating skills of the player in the context of actual play.
Any technical aspect is never separate to the game, it is for that reason that we will train in such a way that replicates competition for the player.
Technical or coordinative actions are not only to be understood as an element to execute but also has to be related to the cognitive objective associated with the game.
This work is carried out once a week in such a way that it complements the training carried out by the player with their club and without causing any kind of conflict.
Those who take part in the skills training in Catalonia have the chance to take part in the different venues around the territory:
FCBESCOLA SKILLS TRAINING CATALONIA
L'Ampolla
Lleida
Reus
Vallès
Girona
For more information: www.fcbcamp.cat/tecnificacio-catalunya