AUSTIN
Austin, home of the third FCBEscola in the United States
The new FCBEscola Texas will be the seventh in North America, joining the US-based schools in Florida and Charlotte and the Canadian schools in Vancouver, Edmonton, Toronto and Ottawa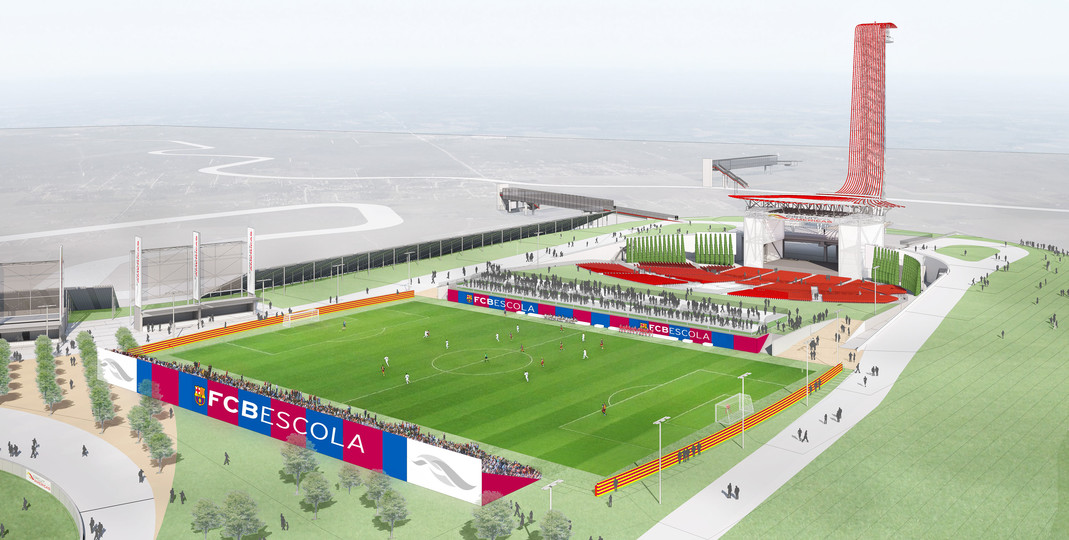 The FCBEscola project continues its international expansion with the opening of a new branch ahead of the summer in the city of Austin, Texas. By doing so, the sports school of FC Barcelona expands its reach in North America, which is a strategic market for the Club after the opening of a permanent office last September in New York. Austin joins two other schools in the United States, Florida and Charlotte, and four more in Canada, located in Vancouver, Edmonton, Toronto and Ottawa.
The FCBEscola Austin, whose registration will start in the next few days, will open its doors this August in Texas, one of the states where football is practiced the most in the US and that has a greater volume of federal licenses.
Boys and girls aged between six and 16 who are interested in learning to play football according to the methodology and values of FC Barcelona at the Texas school will have to pass the entry tests that will take place in early May.
Austin, home of the third #FCBEscola in the United States of America Welcome aboard!
https://t.co/xePoWUfuBq pic.twitter.com/IEUdqoQ49g

— FCBEscola (@FCBEscola) 2 de marzo de 2017
25 active FCBEscolas across four continents
The FCBEscola is the FC Barcelona footballing school aimed at boys and girls which attempts to give its pupils all round training. This model, exported on an international scale, attempts to extend the Barça brand and publicise the working philosophy of the Club and its values to the rest of the world.
The FCBEscolas work via their own particular model, based on the Barça methodology which includes a creative and attacking brand of football and the promotion of positive values such as respect, effort, ambition, teamwork and modesty with proven results.
FC Barcelona currently has 25 active FCBEscolas, more than 160 campuses and 50 clinics, with a presence in more than 50 countries with more than 40,000 children taking part in activities promote by the FCB Escola. During the next few weeks the Club will open another school in Guatemala, and the inaugurations of schools in Haikou (China), Chengdu (China) and Austin (United States) ahead of next season are also being planned.